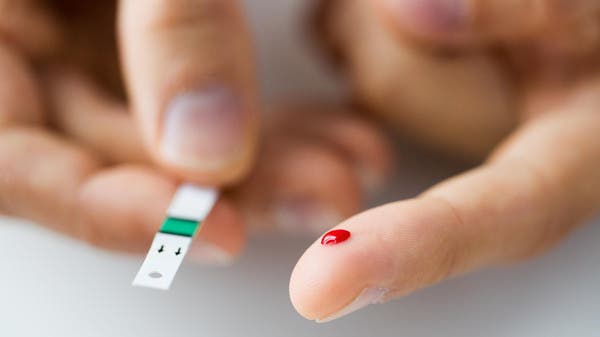 Diabetes and fasting during Ramadan: UAE doctors share 10 health tips
Islam's holy month of Ramadan is expected to begin on March 22 or 23 this year and last until April 21, depending on when the crescent moon is cited.
Muslims are required to fast daily for 29 or 30 days from dawn till sunset. People with health issues that require medication; pregnant or menstruating women, or those who are breastfeeding are exempt from fasting. However, for diabetics, especially for those who rely on insulin or diet alterations to manage their condition, can fast safely if their doctor allows.
For all the latest headlines follow our Google News channel online or via the app.
Ashwin Pankajakshan endocrinologist at NMC Royal Hospital Dubai and doctor Anil Kumar Pura Narayanaswamy, endocrinologist and diabetologist at Prime Medical Center in Dubai's Motor City shared their top ten tips for getting through the holy month as a diabetic.
One: Discuss with your doctor
"It's very important to discuss with your physician about your plan to fast," Pankajakshan said.
Kumar consults his patients three weeks before the start of Ramadan to determine whether it is safe for them to fast. The doctor says for those who decide to fast, medication timing – such as when to take an insulin injection – may need to be altered.
For example, insulin injections might be changed to just before one breaks his or her fast, so their blood sugar doesn't drop, Pankajakshan explained.
Two: Stay hydrated
Pankajakshan advises diabetics to drink lots of fluids – at least eight glasses of water – during Iftar (the breaking of fast) and Suhur (the meal before dawn).
Three: Check blood sugars regularly while fasting
Four: Don't skip Suhur
Diabetics that skip the predawn meal could develop sugar levels that are too low – which can be dangerous. Diabetics should also try to have the suhur meal as late as possible, the doctors advised.
Five: Watch out for symptoms of hypoglycemia
The doctors advised watching for symptoms of hypoglycemia – blood sugar levels that are too low. Signs include shaking, sweating, tremors, blurring of vison or dizziness. If you have any of these symptoms, you should check your blood sugar immediately.
Six: Avoid overeating during iftar
Avoiding overeating during iftar prevents blood sugar levels from fluctuating. Pankajakshan also said that diabetics should stay away from high carb and sugary foods as well as curbing their consumption of soft drinks and sweets.
Seven: Good foods to eat
Foods doctors recommend eating include grains, meat, chicken and yoghurt. Consuming starchy vegetables such as potato, carrot and beetroot is also encouraged.
Eight: Foods to avoid
Diabetics should try and reduce their intake of fatty and salty foods as well as limiting caffeine during eating hours and as well as fried food, Pankajakshan advised.
Nine: Exercise during Ramadan
Doctors recommend maintaining light to moderate exercise during Ramadan between iftar and suhur times.
Ten: Know when to stop fasting
If blood sugar levels are less than 4 mmol/L( 72 mg/Dl ) or more than 16 mmol/L(290 mg/Dl), diabetics should not fast."The important thing is they need to monitor blood sugar [if fasting]," Kumar said, adding that if it drops below or goes above a certain level it becomes dangerous to fast and they need to stop.
Read more:
Doctors warn against Saxenda, Ozempic 'quick fix' diabetes injections for weight loss
Is Metformin safe to use for weight loss in non-diabetics? UAE doctors weigh in
Doctor warns of 'Ozempic face' side effect of diabetes drug used for weight loss