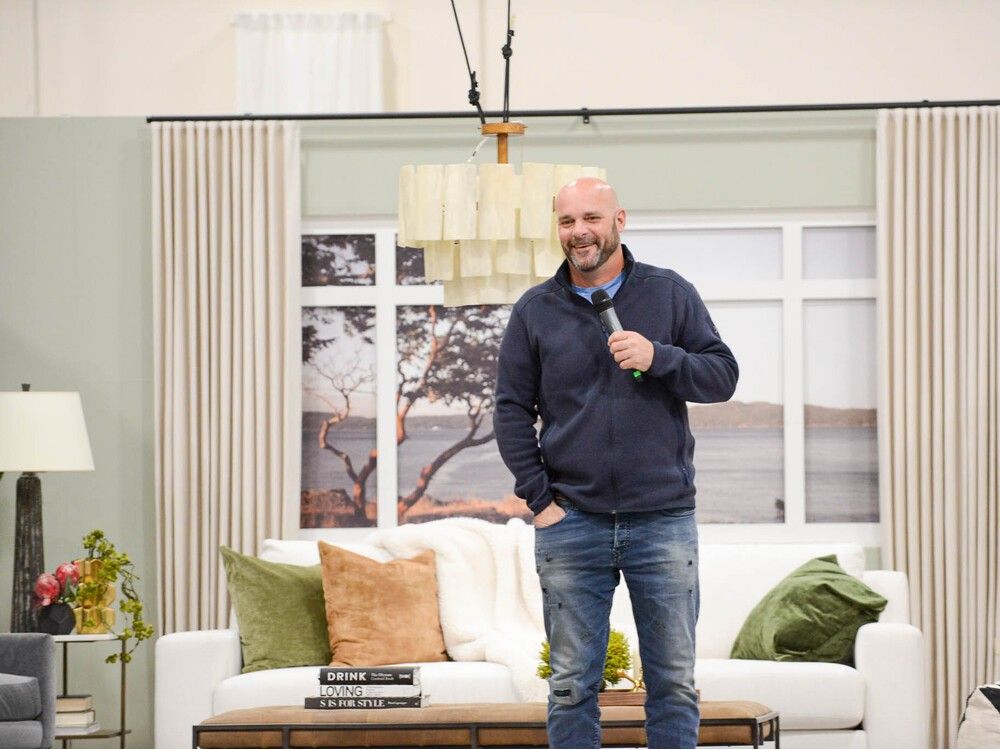 Get top advice from the experts at the Edmonton Home and Garden Show
HGTV celebrity contractor Bryan Baeumler takes the Main Stage to talk renovations, real estate and where to best spend your budget.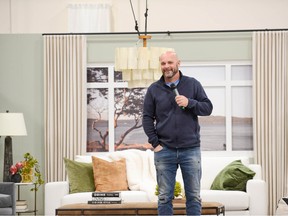 Article content
The annual four-day expo runs from Thursday, March 23 to Sunday, March 26 at the Edmonton Expo Centre — the largest home and garden show of the year. More than 300 exhibitors and vendors are getting ready for spring and summer with the latest products, services and home technology, with celebrity appearances and sage advice from Canada's most followed home and garden design influencers.
Article content
Guest appearances include headliner Bryan Baeumler, HGTV Canada's celebrity contractor. He's a man that audiences just can't get enough of.
"It's always a great crowd in Alberta. A lot of interaction and questions. And that's what I love. When I come to the home shows, it's always very welcoming and chatty. Alberta is always really great for that," he says.
Article content
Baeumler's pressing topic will be current real estate market conditions, with a focus on where to best spend money.
Historically, renovating bathrooms, kitchens and basements have been where the value is, but with rising energy and home ownership costs, the focus is shifting.
"We'll talk about how to spend money to reduce operating costs and long-term maintenance costs," he says.
Baeumler's new HGTV Canada show Renovation Resort with fellow network personality Scott McGillivray, premiered in early March. The duo are judge to eight contestants in the new seven-episode series, as they design and renovate four fishing resort cabins destined to become vacation rentals.
"The market for rentals has increased because experiential travel has increased. People want to go places and try things without ownership while others are turning it into a business," says Baeumler.
Article content
Following that train of thought are Main Stage guests Stephen Quinn and Branden Barnes, also known as the Visionary Husbands of social media fame. Married for 10 years, the husbands will share tips and tricks on designing, marketing and managing short-term rental properties.
"We'll talk about design, decor and thrifting. You don't have to have a ton of money to set up a short term rental," says Quinn, a former social worker turned vacation property entrepreneur.
The husbands' presentation will also cover safety and security, taxes, bylaws, business licences, pricing, managing profiles and handling online reviews.
The husbands will have a booth at the show where they will recreate a room from their most successful Airbnb venture, Chateau Rainbow.
Article content
Emma Terrell, the Urban Botanist, is another Main Stage presenter who will discuss how and why Canadians should bring more nature indoors.
"I'll talk about types of plants suitable for all green-thumbers, how plants are beneficial to your mental and physical health and how they can improve spaces no matter what size of home you've got," she says. "I'll share tips on how to be the best plant parent you can be. I strongly believe that plant care is self care, in so many ways."
Terrell will touch on moss walls, a new age decorating trend that brings real greenery into the home without need for water, sunlight or maintenance.
DIY Mommy Christina Dennis and Megan GoLightly of Go Simplified will also make Main Stage appearances.
Backyard Wars, a friendly competition in which four local landscape companies use their design genius to build a mini-backyard display, is back for a sixth year. Show attendees vote for their favourite.
A list of all vendors, features and presentation times is posted on the Edmonton Home and Garden Show website at edmontonhomeandgarden.com.
2023 EDMONTON HOME AND GARDEN SHOW
WHEN: Thursday, March 23 to Sunday, March 26
WHERE: Edmonton Expo Centre
HOURS: March 23 from noon to 9 p.m., March 24 from noon to 9 p.m., March 25 from 10 a.m. to 9 p.m., March 26 from 10 a.m. to 6 p.m.
TICKETS: $16 full day/$8 half day for ages 13-plus; $11 for ages 60-plus; free for children 12 and under. Save $2 per ticket by purchasing online.
INFORMATION: edmontonhomeandgarden.com