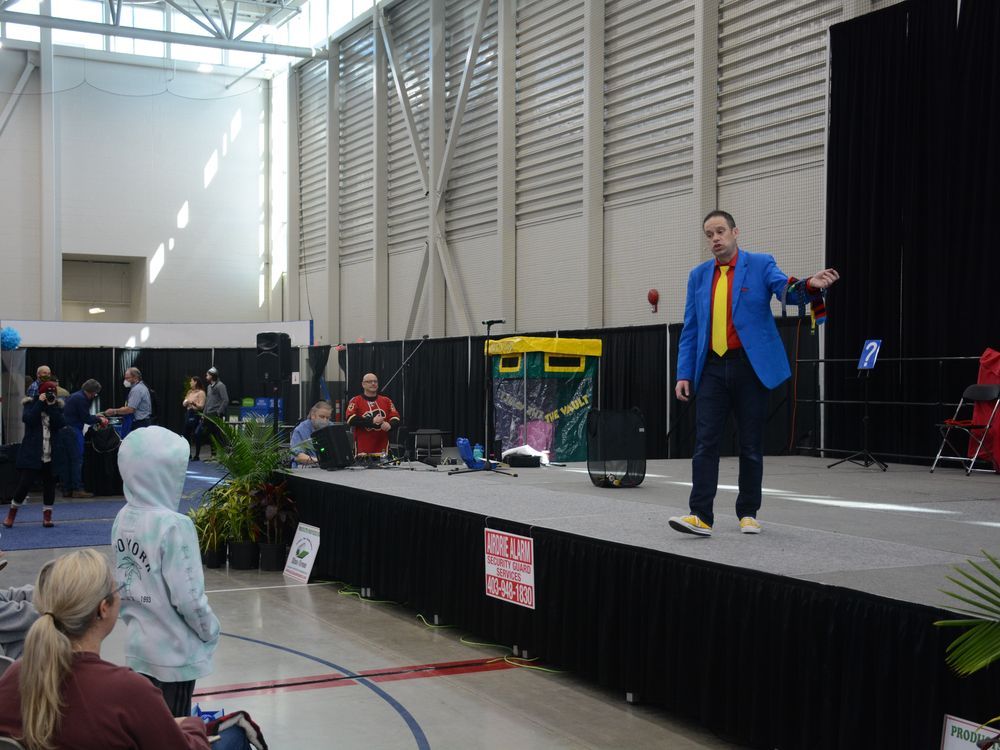 Home and Lifestyle show returns April 29
Article content
Anticipation is ramping up for the Airdrie Chamber of Commerce's annual Home and Lifestyle Show, returning on April 29 and 30 at Genesis Place. 
Article content
There's plenty in store for the 2023 edition of the show, with close to 200 vendors registered and plenty of entertainment to be had throughout the weekend. 
Marilyne Aalhus, executive director at the Airdrie Chamber of Commerce, said the show is nearly sold out in terms of local vendors. 
"We're just over 90 per cent sold out, so we're feeling really good," said Aalhus. 
"I've spoken to other colleagues around the province, and their shows aren't nearly where we're at, so Airdrie is coming together and coming back for a great event," she said. 
A full entertainment schedule is going to be posted online in coming weeks, but a family-friendly stage lineup will have something in store for everybody. 
Local magician Christopher Cool will be returning for a performance, as well as Allen the Alpaca and local dance troupes. 
Article content
Folks can join in on the exhibitor bingo game for chances to win a carpet cleaning package or $250. Visitors will also be entered in a draw for some door prizes, and folks can take their chances in a money tunnel to win some show bucks that can be spent throughout the weekend. 
"We'll have some animals on stage—it's all very family friendly," said Aalhus. 
New this year is a Maker's Market, which Aalhus said will have plenty of small grassroots vendors showcasing their wares. 
"It's for those that create products on their own, and is an opportunity for some smaller exhibitors to show off some of their hand-made and baked goods," she said. 
"We have all types of different things there." 
The Home and Lifestyle show is looking at a higher turnout than was seen in 2022, and Aalhus said there will be no shortage of variety throughout the weekend. 
Article content
"It's so diverse—we're thrilled to see how different these booths are going to be. Different products are exciting, but there are plenty of great services as well," she said. 
"There's everything from kids' sports, to learning from professionals, and even fashion, jewellery and food. It's an amazing cross section from our community." 
Last minute vendor registrations are still open for about another week. Aalhus said availability is limited, but chamber members can still take advantage of preferred prices, and non-members are welcome to register as well. 
"We still have great member prices that vendors are taking advantage of, and we're very limited in what's still available, but there are still opportunities if anyone is interested in the coming week," she said. 
"We want to showcase business, and this is a great way to get them in front of the community." 
Admission to the Home and Lifestyle Show is $5 per person, with children 12 and under entering for free. The first 250 attendees each day can expect a complimentary goody bag, and the first 50 to show up each day can enter at no cost. 
More about the Airdrie Home and Lifestyle Show can be found at https://www.airdriechamber.ab.ca/airdrie-home-and-lifestyle-show