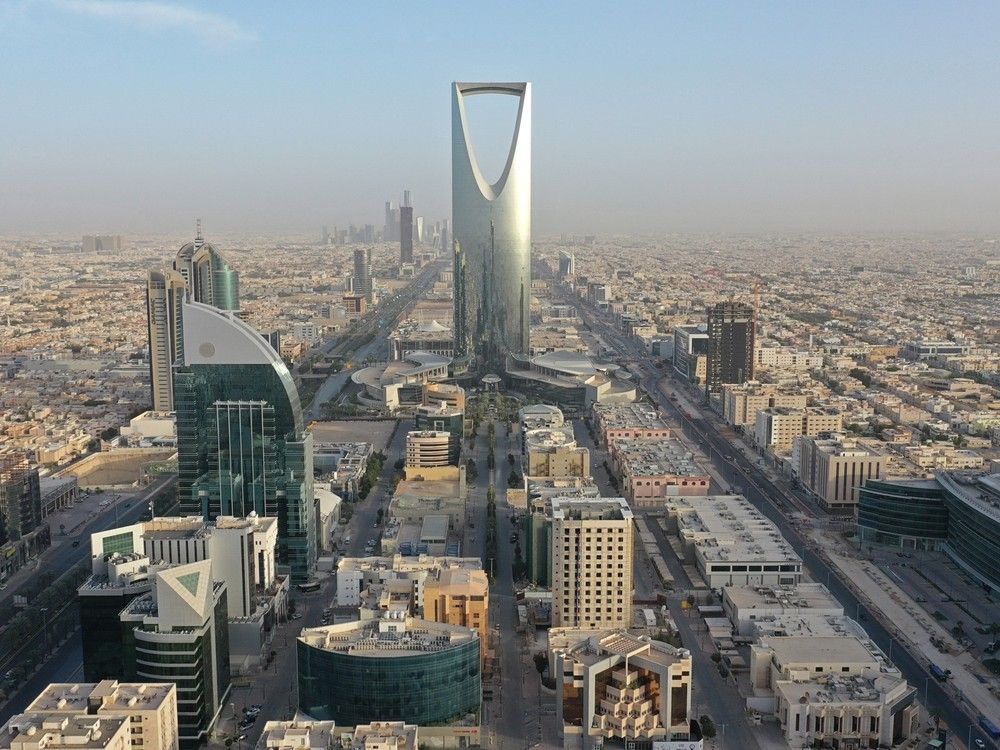 Hotel Intel: Saudi tourism boom sparks lifestyle evolution
Visitors come to experience Saudi's six revered UNESCO archeological sites, wondrous modern architecture, holy cities and eye-popping hotels.
Postmedia may earn an affiliate commission from purchases made through our links on this page.
Article content
The Kingdom of Saudi Arabia is inching toward a more liberal society, always balancing Islamic culture, human rights and its shifting status as a political frenemy of many countries.
Article content
What was I doing in that controversial hotbed? Definitely not talking about politics or religion. I attended the 22nd World Travel and Tourism Council (WTTC) Global Conference in Riyadh, the capital city, where 3,400 government and industry leaders exchanged views on sustainability, technology and more.
Article content
Julia Simpson, WTTC president and CEO, noted that 70 per cent of Saudi Arabia's population is 30 or younger and their "incredible passion for hospitality, part of their natural DNA, will help open the kingdom to the world."
---
The new Jareed Hotel in Riyadh is a shining example of the neo-hospitality scene that is booming as the kingdom gradually moves toward a more open society.
Tourism already is in high gear. The oil-rich kingdom welcomed a record 62 million visitors in 2021, half from outside the country. They came to experience Saudi's six revered UNESCO archeological sites, wondrous modern architecture, holy cities and eye-popping hotels, all with backdrops of brilliant sunshine, striking desert landscapes and the beautiful waters of the Red Sea.
Article content
Politics and religion aside, AMC cinemas and Netflix are popular. Minarets and mosques abound, announcing the call to prayers and, if you have your earbuds in, an app will send notifications. Uber is fast and cheap, the Riyadh subway is slated to roll in 2023 and gas pumps are at around 85 cents a litre. A new carrier, Riyadh Air, was announced this month, aiming to rival the world's best, including Emirates and Qatar. The nearest tourist camel ride is about 60 kilometres from downtown at Thumamah National Park, which also has skateboarding and ATV rentals.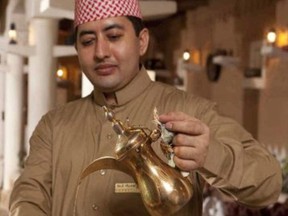 The prayers and fasting of Ramadan continue until April 20, but then, Riyadh's entertainment calendar will be filled year-round with concerts, sports and food fests. For families, Riyadh Season is a two-month autumn extravaganza, with an amusement park, parades, horse races and fireworks. The 2022 edition featured appearances by soccer superstar Lionel Messi and the chart-toppers, Imagine Dragons.
Article content
For party people, the 2022 music mega-spectacle MDLBEAST Soundstorm (a wordplay on Middle East) attracted more than 600,000 to a three-night rave starring Grammy winner Bruno Mars and rapper-producer DJ Khaled. Alcohol and drugs are not part of the culture, but people danced till dawn, decked out in rock finery, from ripped jeans to crystal-studded abayas. It's on again in December 2023.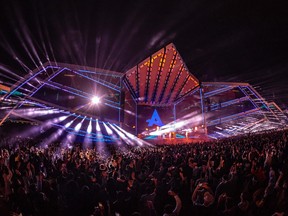 Jareed Hotel: The deluxe boutique property, set back from Riyadh's high-octane strip known as The Boulevard, is a microcosm of 2023 life in a classy neighbourhood: lots of cafés for remote work or simply hanging out. Nearby, there is a Bentley dealership and treasures by Cartier and Chanel.
The Jareed sports a glossy design and avant-garde art that would fit in fashion-forward Miami, Milan or Istanbul. The lobby glows with golden walls and a shimmering chandelier. The welcome includes delish dates and traditional Arabic coffee (half-roasted and boiled; it's an acquired taste).
Article content
"Our Arabic heritage is subtle, but meaningful," said Yasser Galal el Din, vice-president of hospitality at Jareed Hotels. "A lot of our artworks and furniture are by Saudi artists and we serve Middle Eastern dishes at breakfast."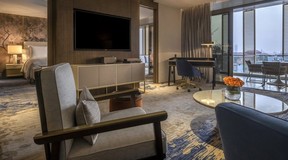 The Jareed's highlights include spacious accommodations with Egyptian cotton sheets and luxurious travertine bathrooms. Some have large terraces.
In keeping with Islamic values, the Jimam Spa has separate sections for men and women, each with a hot tub, steam room and treatments. The hotel partners with fitness clubs next door, and the men's has a swimming pool.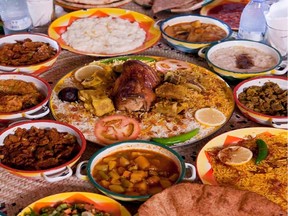 Dining out: Seated Bedouin-style on fancy carpets, my group feasted at Najd Village, where a spread of Arabic dishes included roast lamb, camel stew and desserts made with dates.
Article content
Middle Eastern, contemporary and chic HuqqA Riyadh is in a sparkling outdoor promenade lined with gardens and fountains. The cuisine is a treat, but HuqqA also is known for its open-air hookah lounge.
At the Jareed, the sumptuous (pork-free) breakfast features eggs Florentine, chia pudding or banana French toast, plus such delicacies as shakshuka, ful madames (fava bean stew) and spicy variations of labneh, falafel and hummus.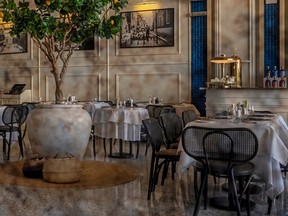 Popular with locals, Morini at the Jareed is a branch of the Italian flagship in New York. It's a Mediterranean-inspired ristorante serving grilled octopus, beef carpaccio and braised beef ribs, followed by tiramisu and homemade gelato.
The Living Room is Jareed's lifestyle hub for artistic mocktails, barista coffee or formal tea. Fashionistas recently flocked to a Versace pop-up, the Lamborghini crowd roars in for Wagyu burgers, and the giant-screen TV draws sport fans.
IF YOU GO
Saudi Arabia: visitsaudi.com
World Travel & Tourism Council: wttc.org
Jareed Hotel: 966-11-400-4141, jareedhotels.com; Prince Turki Bin Abdulaziz Rd. (The Boulevard), Riyadh. From approximately $480 CND, suites from $740.