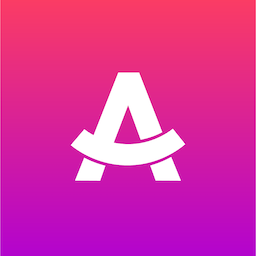 Ogallery Collaborates with Multimedia Artist Yan Deng to Explore the Intersection of Art and Technology
NEW YORK, NY / ACCESSWIRE / February 6, 2023 / Ogallery is proud to announce its collaboration with multimedia artist, Yan Deng. Based in the heart of New York City, Ogallery is dedicated to promoting modern and contemporary art and working with some of the talented artists in the industry. This collaboration with Yan Deng is set to bring a new level of innovation and creativity to the gallery and provide audiences with a truly captivating and immersive experience.
Ogallery is committed to supporting and promoting the development of artists with an independent spirit and innovative vision. Ogallery believes in supporting artists who push the boundaries of traditional art forms and who use technology in innovative ways. Yan Deng embodies this spirit and is at the forefront of exploring the intersection of technology and art. This partnership marks a significant milestone in Ogallery's mission and is a testament to its commitment to promoting the advancement of the art world.
Yan Deng, the multimedia artist, focuses on the integration of art and emerging technology. He desires to explore the possibility of surrealistic aesthetics and push the boundaries of traditional art forms. His works demonstrate the collision between humanity and nature; peace will ultimately be achieved. His use of cutting-edge multimedia techniques has gained him recognition in the art community, and his work has been featured in several prominent exhibitions. This collaboration with Ogallery will provide Yan with the platform to showcase his unique vision to a wider audience and to introduce his art to a new generation of art lovers.
In addition, Ogallery is launching a watermark woodcut painting Tu Fei Meng Jin this month to celebrate Lunar New Year 2023. The painting creates a surrealist atmosphere through its combination of traditional Chinese "Song Dynasty" elements and western stage curtain influences.
About Ogallery
Ogallery is a New York-based gallery focusing on modern and contemporary art. The gallery works with renowned art scholars, social historians, and professional art critics to educate the public and promote a deeper understanding of art. Its mission is to support and promote the development of young artists with independent artistic talent and innovative spirit, and to advance the field of art.
Media Contact
Website: https://www.ogallery.art/
Email: [email protected]
SOURCE: Ogallery